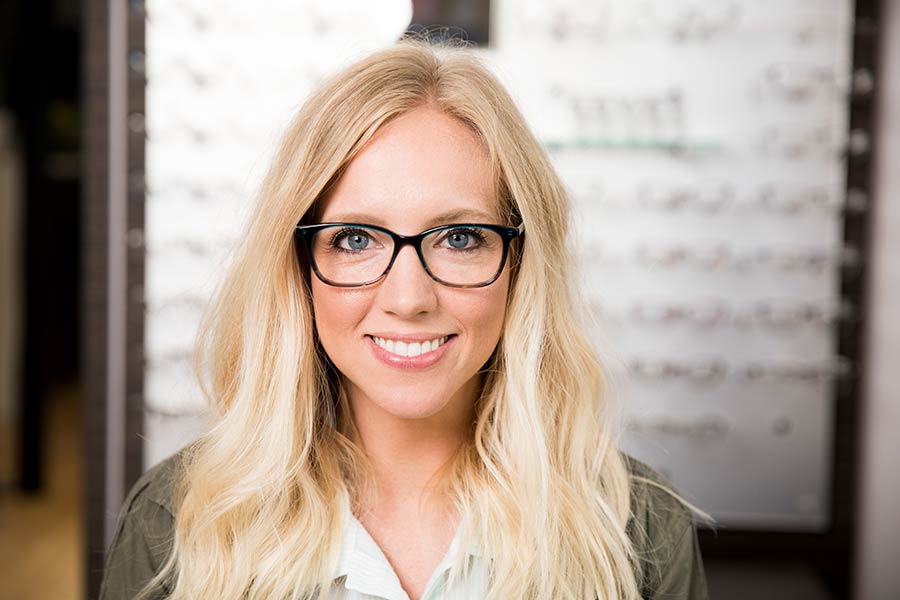 High-Quality, Friendly, Innovative
Comprehensive Bozeman Eyecare
Maintaining your eye health requires regular vision and eye health exams. We are dedicated to utilizing state of the art technology in order to care for you and your family. Our eyecare professionals take the time to listen to your visual needs and offer a range of high-quality, creative and innovative solutions to meet your needs.
Annual Eye Exams
We encourage all of our patients to have a routine eye exam once a year–even if you have "20/20" vision. During your exam, the doctor will evaluate three areas that contribute to your vision: refractive status, binocular vision, and ocular health. After a detailed patient history, your doctor will perform a careful refraction to determine your unique prescription. Next, we test how well the eyes work together, focusing ability, and eye tracking efficiency. Finally, we will evaluate both the exterior and interior structures of your eye to detect for any eye disease. Using dilation, the doctor can detect nonvision-related health issues and systemic diseases, including high cholesterol, high blood pressure, and diabetes. A retinal evaluation for degenerations, retinal holes, and detachments will also be performed.
Medical Eyecare
Our practice is dedicated to your overall ocular health. Dr. Sarah Hill brings her experience as residency-trained optometric physicians in pediatric eyecare and primary care to the Gallatin Valley. Dr. Argenbright is amazing with specialty contact lens, and Dr. Blom is wonderful in pediatric eyecare. We pride ourselves on having the most elegant up-to-date technology in diagnostics, including an Optomap and OCT, which allows for the early diagnosis of glaucoma, macular degeneration, and other retinal conditions. If you are noticing anything unusual with your eyesight including redness or dry eye, styes, pink eye, or generalized irritation, we encourage you to visit our office for a consultation. For more urgent matters, such as flashes of light, a loss or sudden change in vision, double vision, floaters, or "extreme" pain please call our office immediately.
Pediatric Eyecare
Not all eye exams are the same, especially when it comes to your child. Although vision screenings at the pediatrician and preschool do catch some visual deficits, your baby's initial vision checkups should occur at 9 months, 3 years, and 5 years of age and should begin with a qualified pediatric eye care professional. This is particularly important if there is a family history of vision problems or if your child displays any of the following: an occasional eye turn, slight unevenness in the eyelid position, avoidance, fatigue or inattention with reading or school activities, mild headaches, rubbing of the eyes, occasional squinting, or a slight head turn.
Contacts
Our practice uses corneal topography to map your cornea allowing our doctors to customize each contact lens fit to your eye. We fit all types of lenses including contact for astigmatism, multifocals, dry eyes, and keratoconus. During your contact lens evaluation the doctor will evaluate your prescription, the corneal health, followed by the fit of your contact lens. We recommend our patients take their contacts for a "test drive" prior to purchasing an annual supply to determine whether or not the contact lens brand will work in each individual's environment. We have many trial contacts in stock so you will likely have new lenses when you leave your appointment.
A Contact Lens Treatment
Myopia and Ortho K
Ortho-Keratology is a contact lens treatment that involves sleeping in a specialty contact lens that re-shapes the cornea overnight to produce 20/20 vision without the use of glasses or contacts during the day. The advantage to the treatment are its' non-invasive nature as well as the ability to be performed at young ages. Ortho-Keratology also works to slow down rapidly changing myopia (nearsightedness) in kids.
Myopia or nearsightedness (blurry distance vision) can affect us at any age. Myopia can be environmental or genetic and there are times in our life when the progression of myopia can happen rapidly. There are new developments in myopia, such as low dose atropine and Ortho-Keratology. Low dose atropine is prescribed by your doctor and the patient takes one drop at bedtime. Your doctor monitors your vision and progression of myopia over time.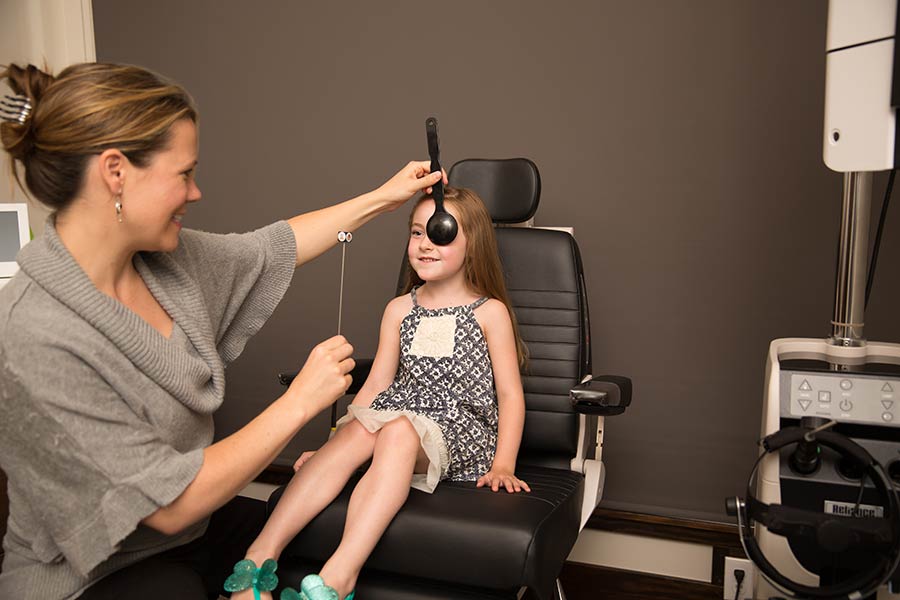 20|Twenty Eyecare

What our Clients are saying
This is the best eyecare center I have been to! They are incredibly sweet and really care about you. I mentioned in passing that I work in the software industry, so they recommended lenses that would help reduce eye fatigue from sitting in front of a computer all day. They are expanding, so there was construction going on, but the staff went above and beyond to try and make an uncomfortable situation comfortable for everyone. Overall, great experience and it is the first eye doctor and optometrist that I feel comfortable returning to see again.
-Miranda
 20|Twenty Eyecare

What our Clients are saying
I hands down recommend 20|Twenty! The staff is always prompt and attentive. Both doctors are top notch and listen to your needs. They are great with kids which is always a bonus!  Our kiddos never mind going to the eye doctor

-Breanna
 20|Twenty Eyecare

What our Clients are saying
I had a previous Eye Dr. office not treat me that well, and my experience at Twenty 20 has been amazing. They really care and are kind and thorough at all times. Everyone is very sweet and every time I've needed anything they are very accommodating and helpful. I highly recommend this office, the staff, and the Eye Doctors!
-Heather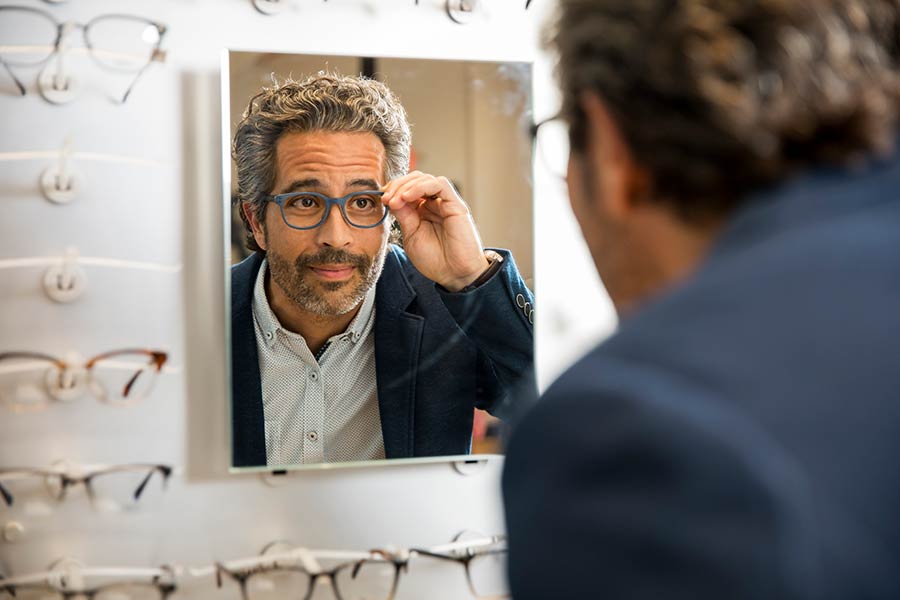 Let's Start Seeing Clearly
Book Your Next Appointment with Us
Call our office today to schedule an appointment with our exceptional Montana eye center—we're happy to work with you! If you are a new patient, please fill out and submit our New Patients Form.
Some of our Brands
Shop Our Designer frames